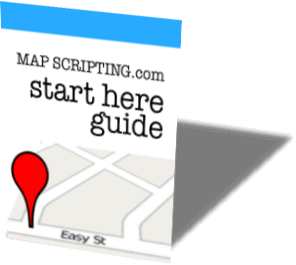 Add some "where" to your website with this free 17 page guide to get you started mapping. You'll learn how to:
Write code once that will work on Google Maps, Yahoo Maps and other mapping providers.
Stand out with custom marker icons and add a message window with details about the place.
Make things easier by auto-centering and provide controls to zoom and switch map types.
To download the guide, please enter your email address
No, I won't ever share your email address. In fact, unless you tell me otherwise, I'll never send another thing your way.
---
¿En Español? Sí. This guide is also available in Spanish, thanks to Frontera Estates: