Searching within a specific distance of a point is a common mapping task. Yet, we rarely see the search area visualized, even though it's rather easy to do. In the book I show two circle overlay methods: one approximates a circle with a polygon and the other overlays a graphic.
When using an image, you'll want it to be a transparent PNG with the same width and height. The circle should just fit, so that it touches the edges of the graphic. The one I use in the example is swiped from Google Latitude and it's on the left. Just right-click and choose the option to save the image.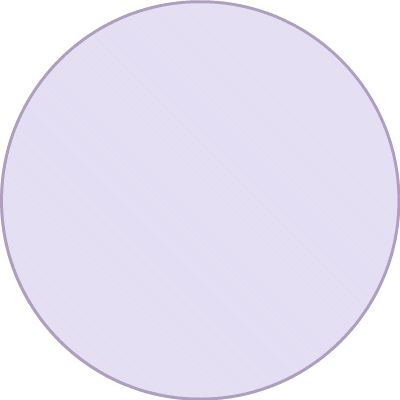 You can also create your own image using the Google Charts API wizard, like the border-less orange graphic above. Use its URL as a starting point at the bottom of the wizard.
If you make a graphic yourself, you'll need to ensure that the PNG's background is transparent. Otherwise, there will be a white box around your circle. You can make the circle itself semi-transparent, or rely upon the mapping API to display an opaque file at a percentage of its opacity.
For a working example of the polygon circle overlay, see this geocoded tweet mashup.