In the craziness of getting married, I managed to miss posting my most exciting book news yet: My initial draft is complete!
I haven't been this happy since I fixed my webcam: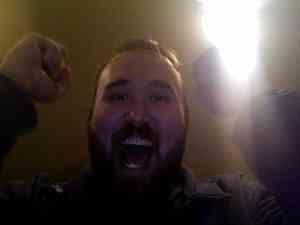 There's still plenty to do. Every example will be looked over by a technical reviewer, to ensure that all the code works as expected. I will become good friends with No Starch's copy editors. Finally, there are a few more mashups and projects I want to add to the book.
But this milestone, it's not lost on me.