Today I launched a new site to show what is possible with the NextStop API. My site is called unrut and it helps you find new places where you haven't been before–it helps you get out of a rut!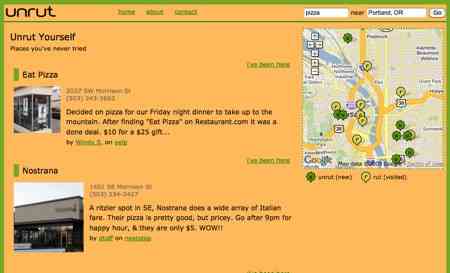 Enter your location and a search term. Through the magic of Ajax, the results are loaded and plotted on a map. There is a thumbnail photo for every result, plus a recent recommendation from a NextStop user.
The really fun part comes once you've marked the places you've already been. You're left with a list of new places to try!
Give it a whirl and let me know what you think.