Many GPS units and even some mobile phone apps produce a GPX file, which contains a list of saved coordinates. These are usually called "tracks" and are useful for sharing or re-purposing where you've been. In the book, I show how to plot tracks on a map.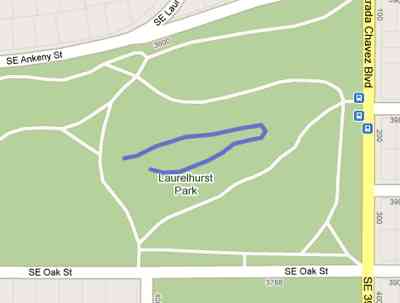 The example from the book uses Portland's Laurelhurst Park tracks (raw GPX file). If you'd like to create your own tracks with a mobile phone, check out My Tracks for Android or Trails for iPhone.
There are also sites to share GPX files, such as GPXchange.