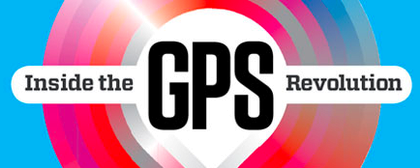 The cover of the most recent Wired was devoted to what it calls the "GPS Revolution." Of course, the trend of location-based services goes beyond global positioning systems. Much of the coverage was devoted to discussion of mobile computing's role.
Mathew Honan wrote a great piece about being a location-aware guinea pig:
Millions of people are now walking around with a gizmo in their pocket that not only knows where they are but also plugs into the Internet to share that info, merge it with online databases, and find out what—and who—is in the immediate vicinity. That old saw about how someday you'll walk past a Starbucks and your phone will receive a digital coupon for half off on a Frappuccino? Yeah, that can happen now.
We'll be seeing a lot more articles like this soon, moving to more mainstream press. Sharing location enables a whole bunch of cool tools that we don't even know about. Still, people will be appropriately skeptical. To many it will feel like a giant invasion of privacy, even if they grant permission.